Governance
San Juan Island Fire and Rescue is governed by San Juan County Fire District 3. The state of Washington chartered San Juan Island Fire Department in May of 1959.
In Washington, special purpose districts are limited purpose local governments separate from a city, town, or county government. Generally, they perform limited functions including fire protection, that are not otherwise available from city or county governments.
San Juan County Fire District 3 has an elected, three member board of commissioners who serve a six-year term (RCW 52.14.060). Most special purpose districts in Washington, including San Juan County District 3, derive revenues from real property assessments and are called taxing districts.
Fire District #3 operates as directed by applicable laws and regulations set by the Revised Code of Washington (RCW) and the Washington Administrative Code (WAC).
The RCW is the compilation of all permanent laws now in force. It is a collection of Session Laws (enacted by the Legislature, and signed by the Governor, or enacted via the initiative process). The WAC includes the regulations of executive branch agencies issued by authority of statutes. Like legislation and the Constitution, regulations are a source of primary law in Washington State. The WAC codifies the regulations and arranges them by subject or agency.
Current Commissioners
Frank Cardinale (Chair)
Albert Olson (Vice Chair)
Dwight Colley
Board Meetings
Board meetings are open to the public and regularly scheduled meetings are held on the second Tuesday of every month, at 3:00 PM at the Fire District headquarters, located at Fire Station #31 at 1011 Mullis Street in Friday Harbor.
District
SJIF&R provides emergency response to all of San Juan Island, including Town of Friday Harbor, as well as Brown, Henry, Johns, Pearl, Spieden, and Stuart Islands.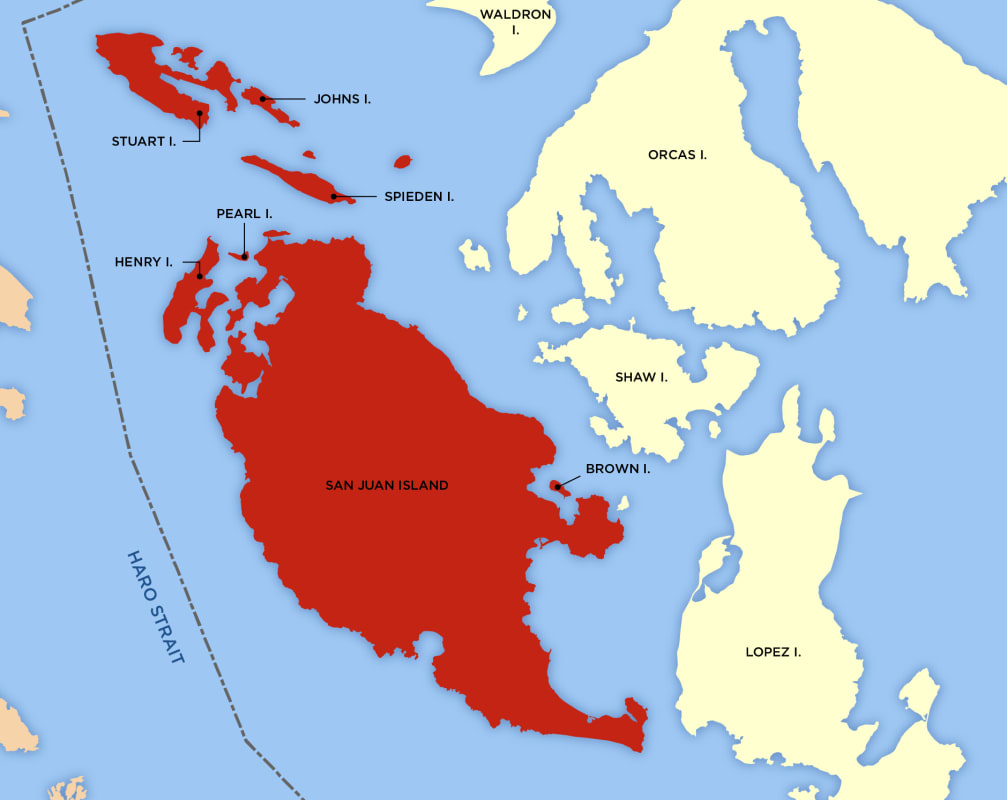 Executive Team Bios
Frank Cardinale (Commissioner, Chair)
36.5 years with San Francisco Fire Department, worked through ranks to Assist. Chief
2 years as Director of Training for Fire and EMS for San Francisco FD
Involved when San Fran FD took over EMS and transport from County
36 years as an EMT and EMT instructor
20 years as instructor for the National Fire Academy in ICS and Operations
Albert Olson (Commissioner, Vice-Chair)
Over 50 years as a Fire Commissioner in both fire only and fire/EMS organizations.
Commissioner when 3 Island County Fire Districts merged
10 yrs as a District Fire Chief
12 years as an EMT
FireFighter since 1967; retired as a volunteer firefighter in 2018
Dwight Colley (Commissioner)
new commissioner background coming soon.
Norvin Collins (Dept. Chief)
12 years as Fire Chief (10yrs in Small Combination Fire and EMS department)
Over 15 years as a Chief Officer
Over 32 years as a paramedic (both private and public agencies)
10 years Field Training Officer for Fire and EMS
12 years as lead paramedic and EMT instructor for College and University
Over 27 years in fire service as FF/Paramedic and company officer